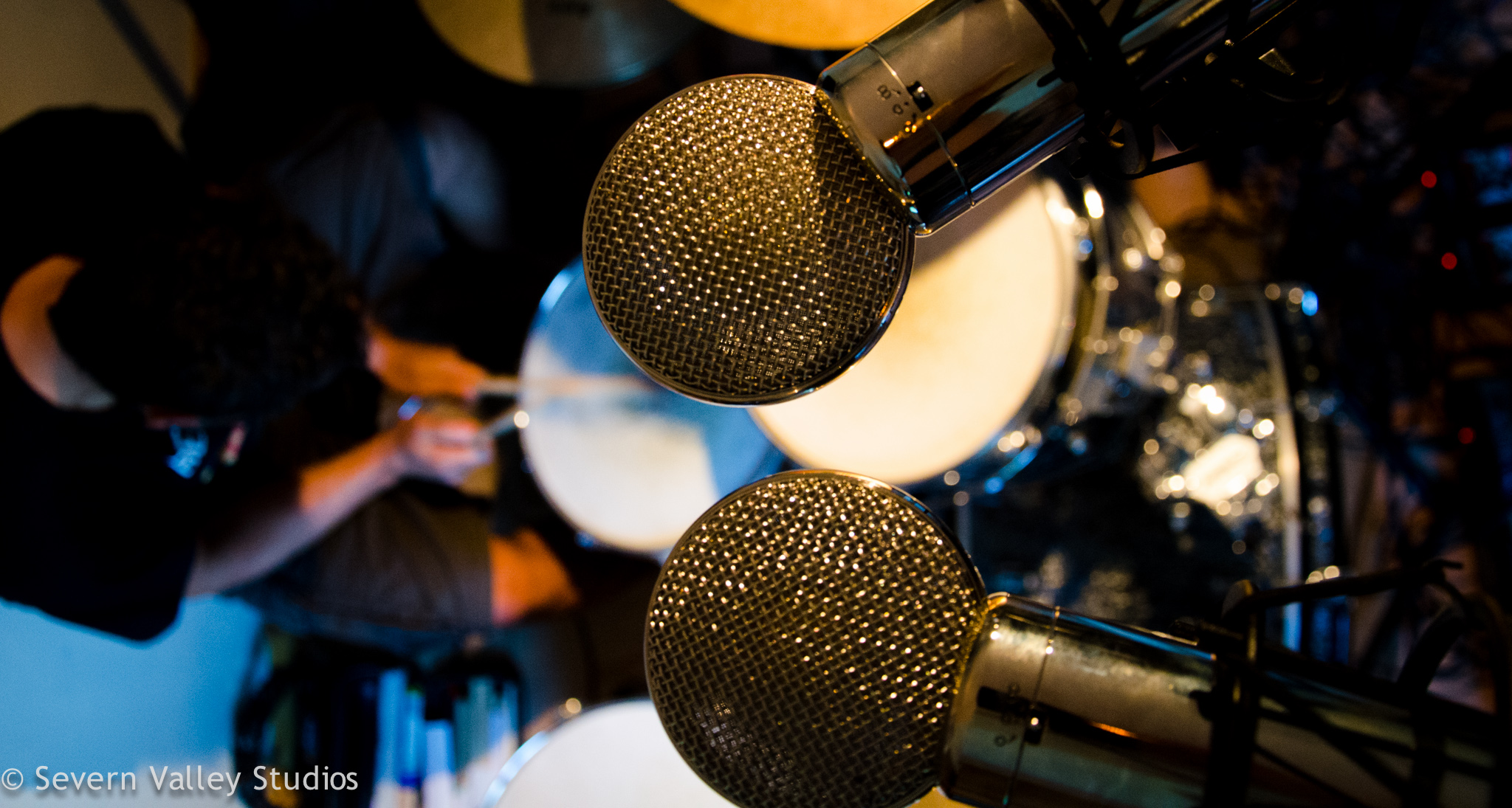 Products / Services & Pricing
Mobile / Location Multi-Track Recordings: £300 / day (8hrs).

Album / EP / Demo Recordings: £200 / day (Mon-Fri) (8hrs).

Album / EP / Demo Recordings: £250 / day (Sat-Sun) (8hrs).

Live Recordings (Vocals & Solos Recorded Separately): £175 / day (8hrs).

Static / Online Mixing & Mastering: £35 / track (upto 4hrs max).

General Rate (Not Including Off-Site Mobile Recording): £25 / hr.

For bookings or more information, please call Jared Bryant: (07977 578468)

Email: severnvalleystudios@hotmail.co.uk
Background Information

'Severn Valley Studios' are purpose-built recording studios,

situated in the rural beauty of Hallow, Worcestershire (15 Mins from M5 Jn 5).

Composing of two main rooms (live & control room), it offers

(Pro Tools 8 and Cubase 5) 48kHz / 24bit recording, with award-winning

M-Audio Profire Octane and Mackie Onyx Preamp Technology.

With an ever increasing
equipment list of outboard
gear & vintage/modern mics,
'Bryant Productions' can offer you:
1 Cascade C77 Ribbon,
2 M-Audio Sputnik Multi-Pattern Tube Condensers,
2 CAD M179 Dual Diaphragm Multi-Pattern Condensers,
2 Samson C02 Matched Pencil Cardioid Condensers,
4 Sennheiser MD504 Cardioid Dynamics,
2 Shure SM58 Cardioid Vocal Dynamics,
2 Shure SM57 Cardioid Instrument Dynamic,
1 Shure Beta 87A Super Cardioid Electret Vocal Condenser,
1 Shure Beta 52A Super Cardioid Dynamic Instrument,
1 AKG D112 Large Diaphragm Dynamic Bass &
1 Rhode NT1A Cardioid Large Diaphragm Condenser.
Keyboards / Synths
1 LIPP (Stuttgart) Queen Grand Piano,
1 Hammond Organ,
1 Farfisa,
1 Harmonium
1 M-Audio Pro Keys 88 SX Performance Piano (8 Octave),
1 Yamaha CS1X Analogue Synth,
1 Nord Electro Rack 2 (Rhodes, Clavi, Wurlitzer & Hammond B3) &
1 Access Virus Ti Snow Synth.

1 Ludwig Classic Series,
1 Pearl Custom Export,
1 Premier Resonator &
1 DW Custom.